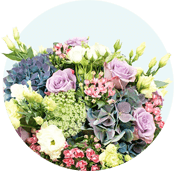 St John's Wood Florist
Once you discover St John's Wood Florist, there is no going back! Every florist in our team is highly trained and has the experience and qualifications to create exceptional bouquets and floral arrangements. Enjoy choosing from designs that have been lovingly made by exceptional florists. Send flowers that show just how much you care and take advantage of our cut-price flower delivery services. Choose from several different varieties and styles when you choose to have flowers delivered from our online florist in St John's Wood, NW8.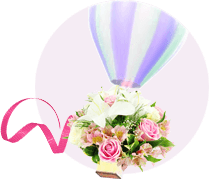 Cheap Flowers in NW8 and NW3 Areas
Finding cheap flowers in St John's Wood is not an easy task, but when sending flowers from St John's Wood Florist not only will you be spending less money, but you will be getting amazing quality and service. All our bouquets remain low cost throughout the year during every season and celebration. You will not find cheaper flowers anywhere else in the NW8 area so why visit any other flower shop when you have everything you need for the perfect floral gift right here? Check out the full range of cut-price flowers on our site.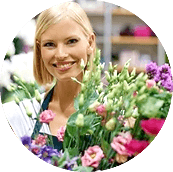 Fast Flower Delivery in St John's Wood NW8
Choose our professional florists and have your flowers delivered quickly and safely with our same day and next day flower delivery options available for NW8 and NW3 areas. You may be feeling spontaneous or you could have only just remembered that today is a very important celebration for a friend or family member. Whatever the reason, our same day and next day flower delivery services in St John's Wood will ensure that your loved ones receive their stunning blooms on time. Browse the entire collection of fabulous bouquets and floral arrangements, each created by a talented florist, and place your order online today.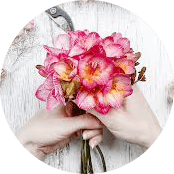 The Florist for All Occasions in NW8 Region
Imagine a flower shop where there are bouquets for every event and occasion. Now picture flowers that are available at unbelievably low prices, and can be delivered on the day you require. You will find all this and more when you send flowers online around NW8 with the help of St John's Wood Florist. Our florist team has created a range of flowers for birthdays, anniversaries, weddings, Christenings, Christmas, Easter and any other celebration you can think of. Customers in St John's Wood can also choose from a sophisticated collection of funeral flowers and sympathy bouquets in addition to Thank You and I'm Sorry blooms.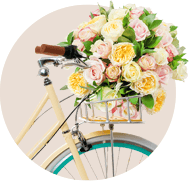 Visit Our St John's Wood Online Flower Shop for Delivery in the NW3 Area
We are proud to be able to provide St John's Wood customers with such an excellent floral delivery service. Our florists love creating exceptional bouquets that are available at discounted prices so that people in the NW8 area can enjoy the gift of flowers. Treat yourself to a bouquet of your favourite blooms, or send a floral arrangement to a loved one that deserves a truly thoughtful present. It is so simple to place an order, and our customer services personnel will be delighted to assist you should need any help with your order.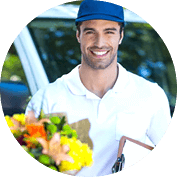 Send Flowers Online to Those You Love in St John's Wood
Trust the florist that St John's Wood customers love to use each time they require an amazing bouquet of flowers. As an online florist, we have created an easy way to order flowers from wherever you may. No more going out in all weather in search of the perfect flowers and no more wondering where you can find the cheapest flowers in the region. Our online services around NW8 allow you to order from the comfort of your own home, during your work break, or even while you are completing other chores. Discover an easier way to buy flowers with St John's Wood Florist.